Jefferson High School

School Memories Page
Jefferson's Fight Song
Jefferson school of mine
School of the blue and gold
We're with you hour by hour
with spirit untold
So give a long cheer for Jefferson
we're always back of you
Jefferson will fight to the last
and never die ie
Motto: "Every obstacle is a challenge and every challenge is a step forward"
Class Flower: Long Stem Rose Colors: Red and White
This stationery was contributed by Carolyn (Lyons) Brown. She did not know what era it was from. If any of you would like a copy of this, e-mail Bill and Martha and we will e-mail you the image of it.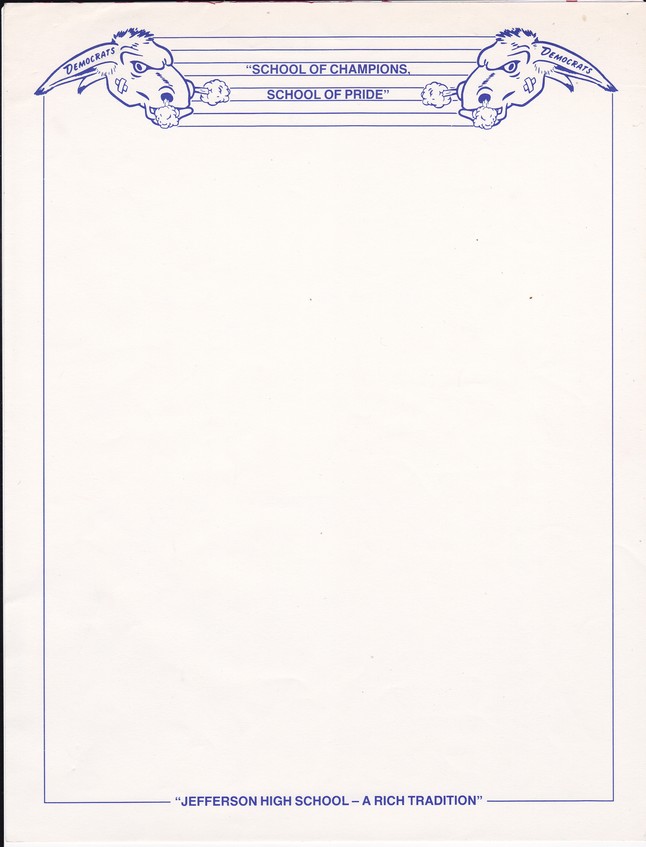 Junior Year Class Pictures
We will leave these on until we need room for other pictures.